MACHINING THE RAISED PANEL
Get the stock for your panel cut to the proper finished size carefully making sure that all the corners are at 90 degrees. Mount your tool in the router or shaper as directed by the tooling manufacturer. Here, I must confess that I have raised a few panels with a router setup but I wasn't completely at ease during the process. I find this a much easier, and I think, safer, process performed on a shaper. Thus endith the sermon. The adjustment you will want to concentrate on here is getting the height set so that the face of the raised panel is flush with the face of the door frame. Once this is dialed in, adjust your fence so that the material is removed in 3 to 4 steps (fence settings).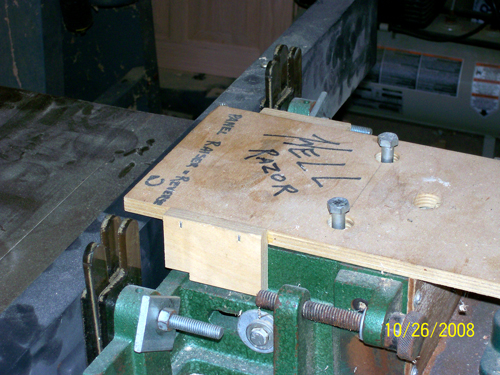 Run all 4 sides through the tool before moving on to the next fence position. My advice on raising panels is to cut in this order. Run both cross grain cuts through the tool first as a preliminary cut.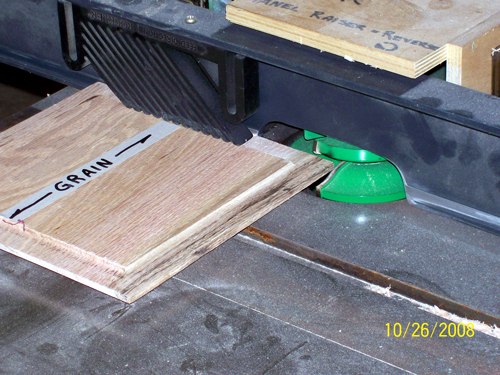 There may be some tear out at the end of the cut but not to worry, this will disappear when you cut the adjoining side. Using a flat rasp held flush with the face of the panel, remove any burr on the cut that raises the panel up off the table.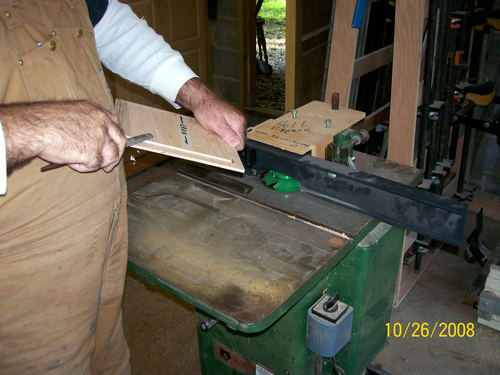 It doesn't take much of a burr to create a problem. Especially if your tool has a back cutter (more on this later).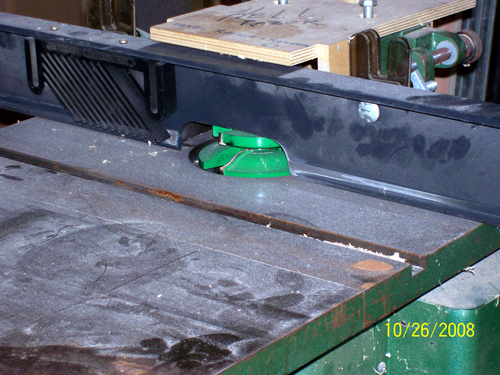 Then, recut one cross grain edge, rotate the blank 90 degrees and cut with the grain.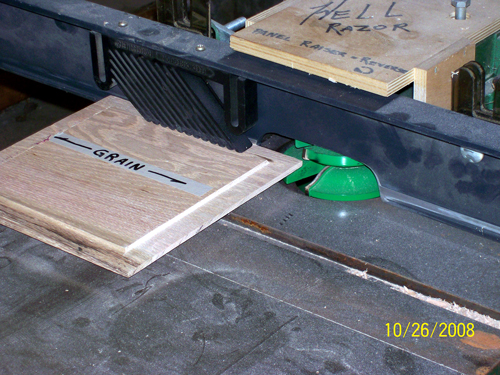 Cut the second cross grain edge and then the final edge in line with the grain. I am of the opinion that a center panel should be the same general thickness as the rails and stiles. There are just as many people that think otherwise. To raise a panel in line with my way of thinking, you may wish to equip your panel raiser with a back cutter. That way, the tongue that inserts into the dado is sized while you are raising the panel without additional setups and secondary operations. Once you have successfully sent your raised panels through all the passes necessary to get to the final shape, it is a good time to sand the machined surfaces until they are ready for the finish.