For most cabinet work, we can complete a preliminary estimate on our first visit. In all cases a formal bid will be submitted for your review in 48 hours or less.
You will be provided a quote package which includes our formal quotation, wall elevation drawings & 3D views. When you decide to launch the order, we will retrieve your file, generate our cut plans then turn the computer images into cabinetry that we would be proud to present to you and install in your home.
| | | |
| --- | --- | --- |
| Click HERE to view sample quote | You must have ADOBE ACROBAT READER to view the file. Click icon to download reader | |

To create the detailed CAD file on your project, we will measure your room and include such things as window & door locations and sizes. Trim width and ceiling height are also recorded. With that information in place, we can begin placing cabinets and appliances.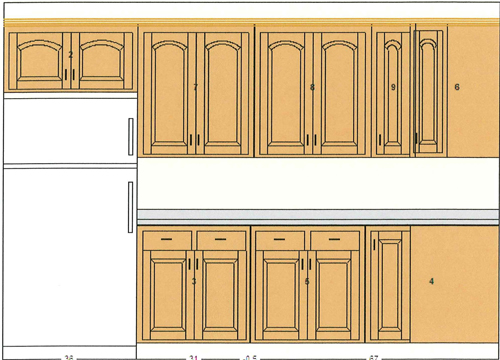 As we continue with the cabinet placement, we can tweek things like valance profile, drawer heights and total cabinet height until we arrive at a layout that satifies your tastes and works with your space.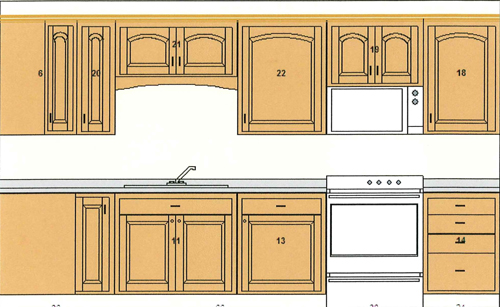 After the planning work is complete, we can generate 3D views to check the work. These views can be rotated, camera angles can be changed...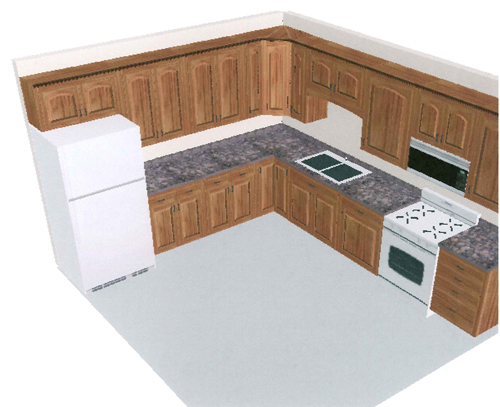 And we can zoom in to observe specific details or zoom out for overall effect.